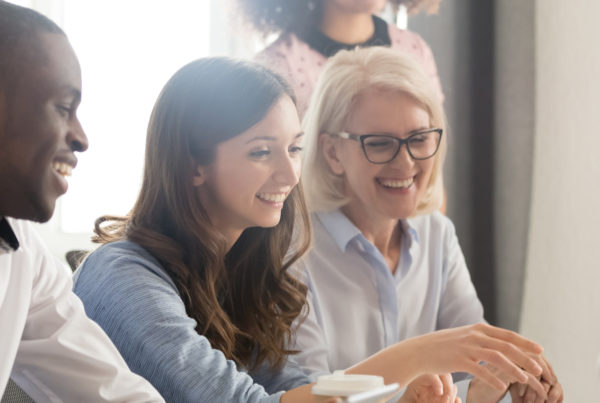 This is a one hour live and recorded review online consultation group.  This group will review EFT Trainer Family Therapy clips, as well as participants family therapy sessions.  Case presentations will be assigned monthly for video review, but are not…
EFFT
Emotionally Focused Family Therapy ― follows the principles and practices of Emotionally Focused Therapy to restore connection and promote resilience in family relationships. The principle goal of EFFT is to re-establish more secure family patterns where attachment and caregiving responses are effective and emotional bonds are repaired. These resources inform a network of security that provides the flexibility and closeness necessary for families to promote individual growth and meaningful relationships across generations.
The EFFT Approach
The EFT process of change in EFFT focuses on stabilizing a family's negative interaction pattern, restructuring parent and child interactions, and consolidating the felt security gained through these new patterns of connection. Following principles of attachment science, the EFT therapist guides the family to new patterns of parental availability, responsiveness and coherent attachment communications as they face developmental change and life challenges. In EFFT, the focus is on addressing blocks in parental caregiving responses and understanding the child or adolescent's behavior in terms of attachment needs or fears. These blocks result from constrained, stuck responses to mis-attunement and injuries in family relationships. The EFT therapist tracks the generational influences impacting these blocks and works through rigid patterns that disrupt attachment communication between parents, siblings and between parent and child. Work with parents focuses on the building of a coherent parenting team. The process of EFFT often moves quickly as family members become more responsive, accessible, and engaged with previously unacknowledged attachment-related emotions and needs.
Goals
The Goals of EFFT include:
Accessing and expanding awareness of unacknowledged feelings associated with the family's negative pattern.

Reframing family distress and child problems within relation blocks reinforcing this distress.

Promoting awareness and access to underlying caregiving intentions and disowned attachment




related needs.

Facilitating the sharing of unmet attachment needs and effective caregiving responses.
Breakthrough in the Practice of Family Therapy
"Emotionally Focused Family Therapy offers an important breakthrough in the practice of family therapy. In this wonderfully written book, Furrow, Palmer, Johnson, Faller, and Olsen apply the wisdom and exceptional clinical skills refined over decades in emotionally focused couple therapy to family therapy. Grounded in the same base in attachment and emotion as the couple therapy, Furrow and colleagues astutely and artfully recreate this therapy in a form that addresses the unique sorts of issues that arise and typical problems in focus in family therapy. Filled with rich clinical vignettes, this is the book and treatment manual to consult to learn emotionally focused family therapy, as well as more broadly the use of emotion and attachment in work with families."
– Jay L. Lebow, Ph.D., Senior Scholar and Senior therapist, Family Insitute at Northwestern University, and Editor, Family Process
Emotionally Focused Couples Therapy
"Long anticipated, Emotionally Focused Family Therapy elegantly details the family version of emotionally focused couples therapy, one of the most popular and well respected theories in contemporary practice. In addition to clearly outlining the model step-by-step, Johnson and Furrow provide practical guidance for using the approach not only in common situations such as internalizing and externalizing childhood disorders but also with more challenging cases involving trauma and blended families. Without a doubt, this book will be essential reading in the field of family therapy for years to come, transforming how we conceptualize and approach work with children and families."
– Diane R. Gehart, Ph.D., Author, Mastering Competencies in Family Therapy and Professor, California State University
Groundbreaking Pioneers
"EFT revolutionized couple therapy. Now, these groundbreaking pioneers have extended the approach to work with families. This delightfully engaging book is overflowing with enlightening clinical examples and session transcripts that demonstrate the power of emotion in family therapy. It should be required reading for all family therapists."
– Andrea K. Wittenborn, Ph.D., Associate Professor of Human Development and Family Studies and Associate Professor of Psychiatry and Behavioral Medicine, Michigan State University